'Thousands have lived without water, not one without love'
The power of street art to fight wipe flushing and other non-biodegradable items.
A global art movement
WeloveWater is a global art movement that aims at engaging with citizens to raise awareness about the importance of proper wipe disposal, as well as other non-biodegradable items. Artists are encouraged to convert sewage covers and rain drainages at public spaces into marines species to send a strong message to citizens: city sewage is an open window to the ocean.
City changers
At WeloveWater artists, city changers and sewage management companies join forces together to fight a common menace that has gummed the gears of plumbing networks: the flushing of wet wipes and other non-biodegradable items provoking blockages in sewage systems with catastrophic environmental consequences.
Keep wipes out of our pipes.
Save our oceans.
Plastic in wipes means, if flushed down the toilet, they threaten our oceans.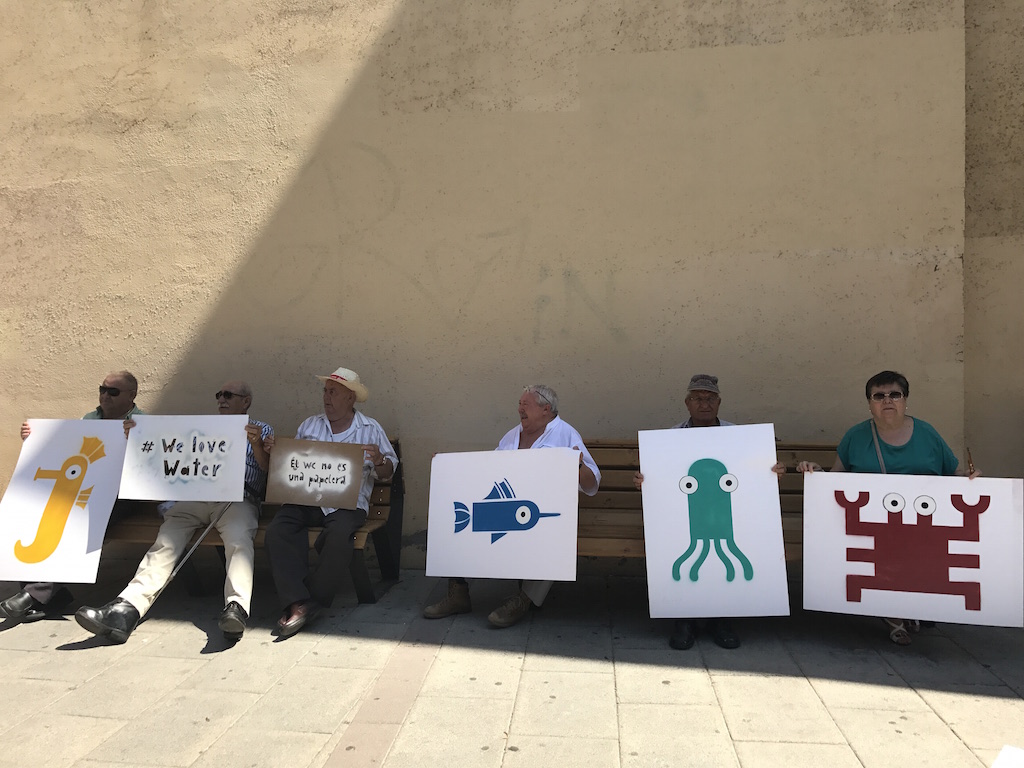 IMPACT
Act locally to impact globally.
Plastic in our oceans is a worldwide concern, however, wipes and other non-biodegradable items continue to be flushed down the pipes of homes, that in case of sewage discharges, threaten our oceans and, in consequence, human life.
Art at public space is a powerful tool in provoking engagement of people to change habits. Through WeloveWater art interventions citizens acknowledge that they have the power to act locally to impact globally.